Kodaikanal...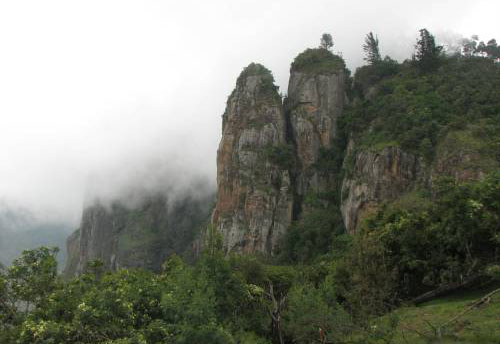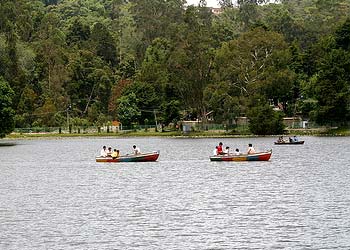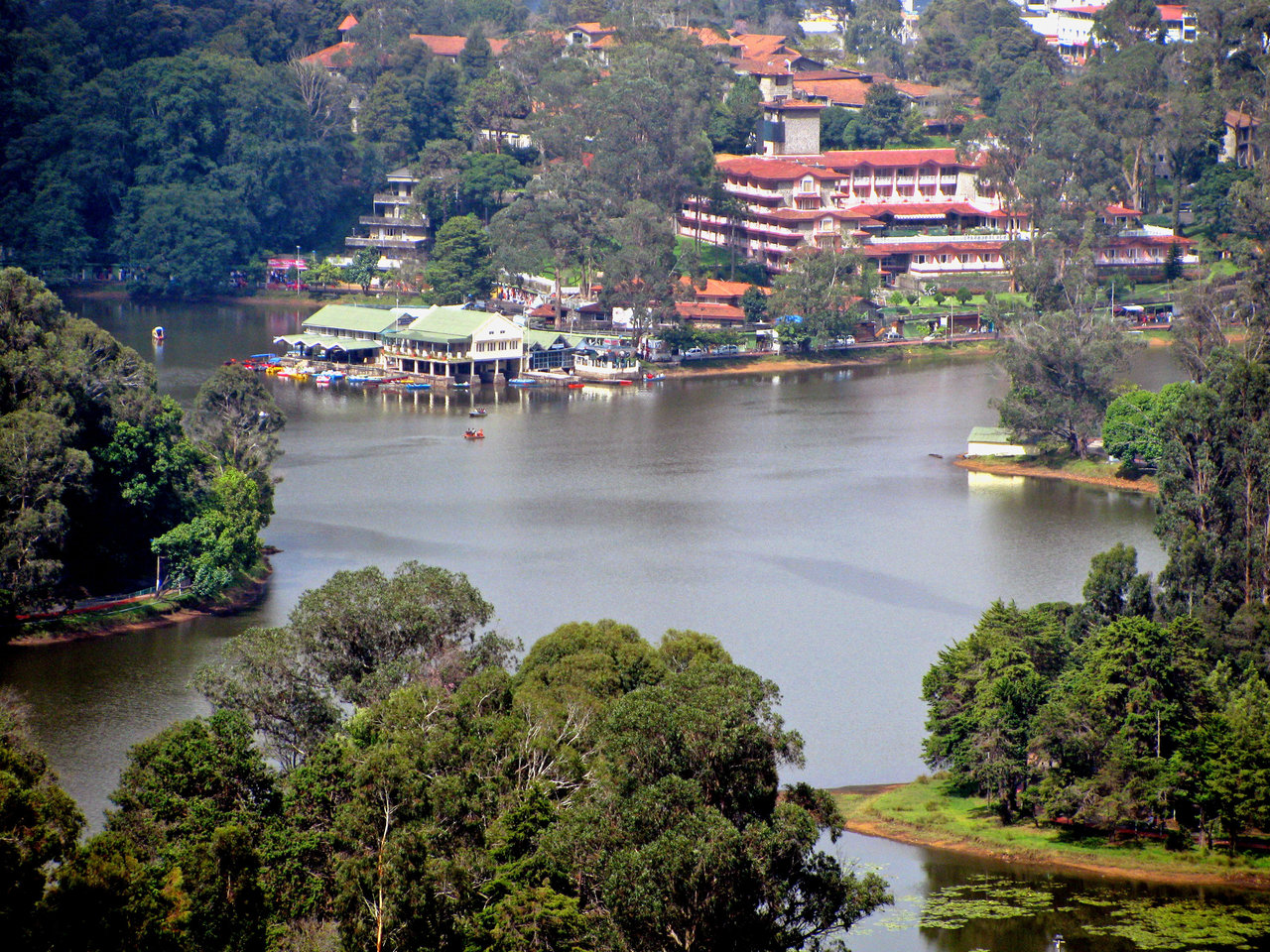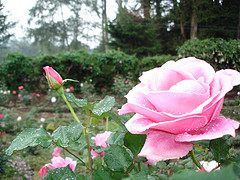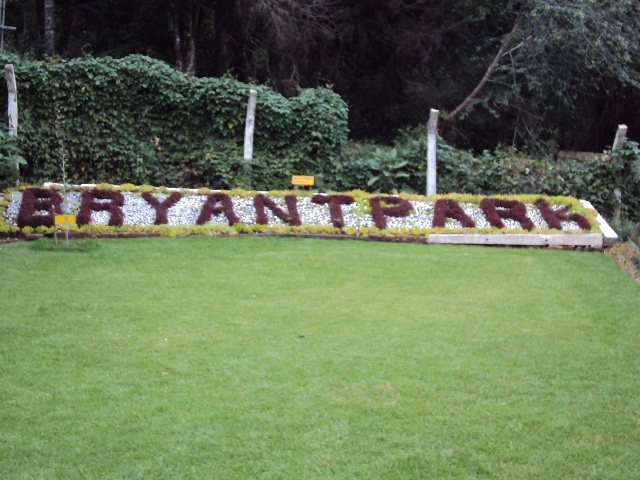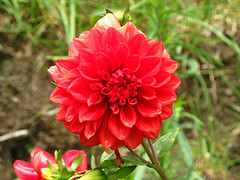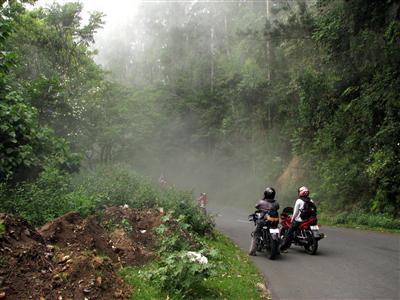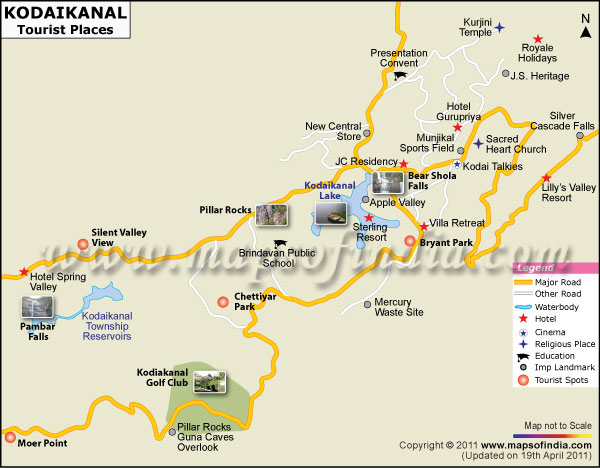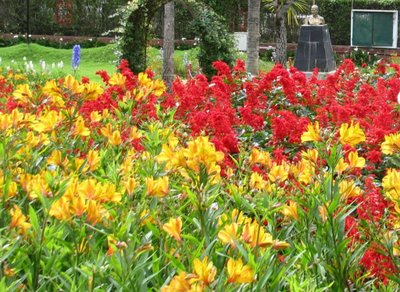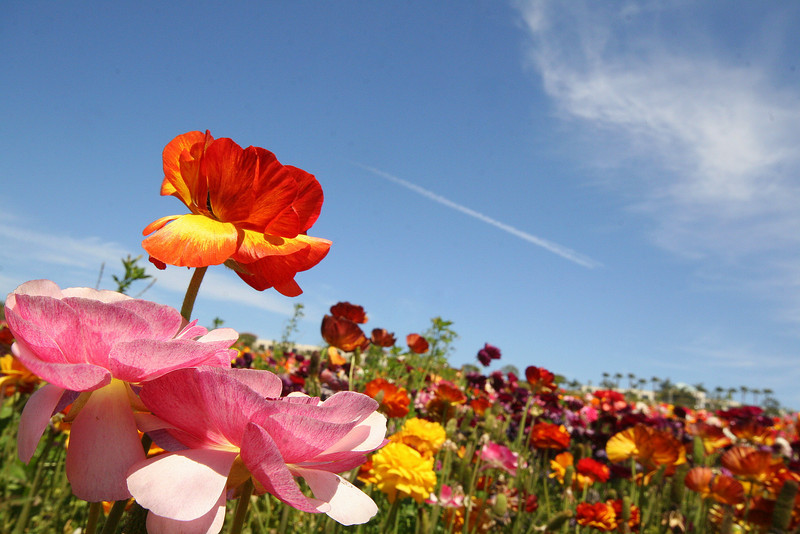 Enchanting Kodaikanal

Kodaikanal is one of the most popular hill resorts in India. It is a charming hill station, stands amidst sylvan beauty on the southern crest of the upper Palani Hills near Madurai in Tamil Nadu. With its rocks, woods, lovely lake and bracing air, Kodaikanal is an ideal hill resort for the tourists. Kodaikanal is the most beautiful and popular hill station in Tamil Nadu. It is located in the famous Palani Hills in Western Ghats and is known as the Princess of hill stations. Kodaikanal is situated about 7,200 feet above the sea level. Kodai is situated at an altitude of about 2,133-m high and covers an area of 21.45-sq-km. The hill town is renowned for its educational institutions of international repute. The hill-plantain fruits and plums are known for their freshness and taste. Berijam lake, one among the beautiful lakes of South India, spreads over an area of 24 hectares.

The unique flowering plant 'Kurunji'(Strobilanthus Kunthanus) that last bloomed in 2004, is nature's gift to Kodaikanal. Kodaikanal located amidst the folds of the verdant Pali hills is one of the most popular serene hill stations in India, which mesmerises any visitor and is frequented all through the year. Kodaikanal is the most sought after honeymoon destination in South India because of its scenic beauty and it has the attribute to leave any nature lover mesmerized by its charms.

The word Kodaikanal means gift of the forest in local language. The dense forest with many varieties of trees, the huge rocks in the wilderness and the enchanting waterfalls, makes it a real gift for the tourists visiting this place. Kodaikanal is famous for eucalyptus oil, homemade chocolates, plums and pears. Kodaikanal is famous for the kurinji - flowers, which blossoms only once in twelve years. Woolen clothing is available at cheaper rates in the Tibetan refugee bazaar. There are many internationally renowned educational institutions like Kodaikanal International school, Kodaikanal Christian College etc, in and around Kodaikanal. Mother Theresa University, which is India's one and only women's university, is located in Kodaikanal. A tourist can indulge in various activities - one can go for cycling, horse riding, boating, trekking and many more adventurous activities. Kodaikanal is influenced with Christian culture and the sculptures in the churches of Kodaikanal are worth a visit.


Places to Visit in Kodaikanal
Green Valley View

Green Valley View, located around 5.5 km from the Kodaikanal Lake, is the point from where tourists can enjoy the beautiful view of the Vaigai Dam. The place is formerly known as Suicide Point owing to facts that it is deep, dangerous and dense.

The valley is around 5,000 ft deep and the ideal time to make a visit to this valley is between 10 am and 3 pm. The major attraction of this valley is presence of plenty of monkeys.

Silent Valley View

Silent Valley View, situated at a short distance from Pillar Rocks, can be seen on the Berijam lake road. The best time to make a visit to this valley is during early morning and late afternoon. Since the valley is deep, children visiting this valley have to be accompanied by their parents.
Lutheran Church

The beautiful Gothic structure, Lutheran Church was built in 1932. The adorned Church was adorned with stained glass window while detailed paintings and murals depict the life of Jesus Christ on the Church walls.

Berijam Lake

Berijam Lake, located at a distance of 21 Kilometres from the heart of the city, the lake is one of the most popular attractions of Kodaikanal. This lake was introduced to the public by European settlers. Known for its serene beauty, the area on which the lake is present was originally a swamp, which was cleared so as to discover the lake.

Surrounded by green pine population, this lake is the main source for Periyakulam Town, which is located in proximity to Kodaikanal. Tourists visiting the lake can spot bison and leopard along with chirping birds. This lake can only be visited after obtaining the permission from the District Forest Officer, as it is not open to general public.

Berijam Lake is a place where tourists can enjoy plethora of activities such as boating, walking and trekking. Boating is one of the most popular activities that tourists can enjoy at this lake. Water of this lake is abode to several known and unknown species of fish, which makes it angler's heaven.

Bryant Park

Bryant Park, a botanical garden, is situated on the eastern side of 'The Lake'. Conceived and landscaped in 1980 by a British Army Officer, Glenn Bryant. At this botanical garden, every year in the month of May, an annual flower and vegetable show is organised. In addition, it is one of the most visited attractions during the summer months. The garden also houses a glasshouse, which comprises a wide assortment of flowers, ferns and other ornamental plants.

Kodai Lake

Kodaikanal Lake, a man-made lake, is located in the Kodaikanal city of Dindigul district, Tamil Nadu. Considered as one of the most popular geographic landmarks and tourist attractions, this lake is located at a distance of 3 km from the bus stand. Perched at an elevation of 2,285 m above sea level, this lake is star shaped.

Enclosing an area of around 60 acres, the lake has an average depth of 3 m. The lake was created in 1863 by Sir Vere Hentry Levinge, who was the collector of Madurai. He came to this place after his retirement and converted this marshy land with several streams of lake.

Tourists visiting this artificial lake can take a walk around this lake or can enjoy several activities such as cycle rides and horse rides. In addition, fishing can also be done at this lake; however tourists need to obtain permission from Inspector of Fisheries. Boating can also be enjoyed on this lake, for which boats are provided by Tamil Nadu Tourist Development Corporation and Kodaikanal Boat & Rowing Club.

Pillar Rocks

Pillar Rocks, located at a distance of 8 km from the lake tower, is one of the famous tourist attractions. At this attraction, tourists can see three granite boulders that are standing vertically shoulder to shoulder. Measuring a height of around 400 ft from the ground, these pillars are known for offering bird's eye view of the surrounding beautiful vistas. The chambers that are between the two pillars are also known as Devil's Kitchen.

Bear Shola Falls

Bear Shola Falls, located at a distance of 2 km from the Kodaikanal Lake, is another popular tourist spot within the destination. Owing to the fact that in earlier days bears used to come to this fall for drinking water; thus, the falls has got its name as Bear Shola Falls. Situated at a distance of 1.5 km, the fall is one of the most ideal picnic spots in Kodaikanal town. The best time to a visit this lake is during the rainy season. This is because during this season, the beauty of the falls is at its fullness.

Kurinji Andavar Temple

Kurinji Temple, located at a distance of around 5 km from the bus station, is also known as Kurinji Andavar Temple. Dedicated to Lord Muruga, the God of Hills as per the Tamil literature, tourists visiting this temple can enjoy beautiful view of Vaigai dam and Palani hills.

In Tamil Language, Kurinji means hilly region, while the word Andavar refers to God. In addition, this temple is also a venue for summer festival, which is celebrated in the month of May every year. During this festival, tourists flock the temple so as to seek the blessings of Lord Muruga.

Silver Cascade Falls

Silver Cascade Falls, one of the most famous waterfalls, is the first attraction that unfolds to tourist, located on the Madurai - Kodaikanal road, on way to Kodaikanal. This waterfall is the result of excess water in the Kodai Lake, which comes down as a fall. Silver Cascade Falls is located at a distance of around 8 km from Kodaikanal.

Considered to be an ideal location for nature lovers, this falls is 180 ft high. Owing to the presence of various minerals in the water of this fall, taking a bath in this fall is refreshing. In addition, this fall also serves as a halting point for vehicles and tourists as there are several shops dotted around, which sell fruits and other forest products.

Flora and Fauna Museum

Flora and Fauna Museum was formed in 1895 and is an educational and tourist location and is also known as Shenbaganur Museum. A variety of specimens of flora and fauna with preserved fossils of various ancient floras can be seen. There is an Orchidarium with over 300 species of exotic orchid. The Sacred Heart College is looking after the museum.
About Subrahmanya temple

At a distance of 65 km from the Kodaikanal city is Subrahmanya temple and sometimes Palani temple. The temple is dedicated to Lord Subramanian that stands as one of the most famous South Indian temples at an altitude of 135 meters. To reach the sanctum sanctorum there are 659 steps and the festival of Tai Pusam and Panguni Uttaram is celebrated with great pomp in the temple.

Shenbaganur Museum

Shenbaganur Museum, located at a distance of 5 km from Kodaikanal Lake, is also known as Flora and Fauna Museum. Established in 1895, this museum is managed by Sacred Heart College.

This museum also houses an orchidarium, which has a collection of around 300 species of exotic and indigenous orchids. In addition, the museum also preserves fossils along with wide varieties of flora and fauna. Moreover, it is one of the best places to visit by those who want to gain knowledge about the traditional culture of South India.

Dolmen Circle

Dolmen Circle, located in proximity to Parvatha Vihar and the Pannikadu village, is one of the major attractions of the destination. The hill station of Kodaikanal has marked a place for itself on anthropology map, because of the presence of pre historic remains, which date back to 5,000 BC.

These pre historic remains are the burial and dwelling places of people belonging to the Stone Age and Iron Age, which are known as dolmens and kistavens. The dolmen is made up of two large erect stone slabs, which are topped by larger flat slab. Many dolmens were destroyed, however at present they can be seen intact in two places namely Perumal Peak and Shenbaganur Museum.

Coaker\'s Walk

Coaker's Walk, discovered in 1872, has been named after Lt. Coaker. Located on the southern slopes of this beautiful hill station, Coaker's Walk is a paradise for nature lovers. Situated at a distance of 1 km from the lake of Kodaikanal, this place is known for its long winding paths, forests and flowers present.

The major attraction of this place is the Telescope House that offers beautiful view of valley and its nearby towns. Tourists visiting this place are required to purchase a ticket for entering Coaker's Walk. The ideal time to make a visit to Coaker's Walk is before 2:30 in the afternoon. This is because after 2:30 pm, the mist starts setting all over by the late afternoon.

Dolphin's Nose

Dolphin's Nose, perched at an altitude of 6,600 ft, is located at a distance of 8 km from the main city of Kodaikanal. The place is one of the major attractions of the destination as it offers bird's eye view of the beautiful landscape of the hilly region. Endowed with the scenic beauty, the best time to make a visit to Dolphin's Nose extends from the month of October to March.

Devil's Kitchen

Devil's Kitchen, a famous tourist attraction, is a dangerous deep hidden ravine located between Pillar Rocks. This kitchen looks like small dark gutters but is a deep fall. Situated between Green Valley View and Pillar Rocks, for visiting this place, tourists can seek the help of localities as they are well aware of the place.


1. Select Your Package 2. Select Your Cab 3. Customize package 4. FIll your contact details 5. Book online


Tourist places to visit in Kodaikannal
Best travels in Madurai, Best travel agents in Madurai, book for cab on line, book for cars online, best tour operators in madurai, cheap travels in madurai, 407 van booking in madurai, best travels in madurai, best travels madurai, budget hotel Madurai, budget hotels in madurai, business tourism tour operators in madurai, Cabs Booking in Madurai, cabs for rental in madurai, cabs in madurai, Cabs in Madurai, car for rent, car rental in madurai, car rental Madurai, car rentals in madurai, cheap and best hotel, cheap and best hotel madurai, cheap and best travels in madurai, cheap hotels in madurai, chennai rameswaram madurai tour package, couples tours and travels in madurai, Decent hotel Madurai, decent lodge, decent lodge madurai, distance between madurai and rameshwaram, distance from madurai to rameshwaram, distance from madurai to rameswaram, holiday packages, honeymoon tour operators in madurai, hotel at madurai, hotel in madurai, hotel Madurai, hotels at madurai, hotels in madurai, hotels in madurai near meenakshi temple, hotels in madurai near temple, hotels Madurai, kannyakumari to maduraai rameswaram, kannyakumari to madurai rameshwaram, kanyakumari from madurai meenakshi temple, kanyakumari rameshwaram madhurai, kanyakumari to rameshwaram, koil, kudal alagar permul temple madurai, kudal alagar perumal temple madurai, listoftempleinmadurai, local tour operators in madurai, local travel agent, lodge Madurai, lodges in madurai, low cost travels in madurai, madhura meenakshi temple, madhurai meenakshi temple, madhurai tour place, madhurameenakshitemple, madhuri travels, Madurai accommodation, madurai best travel, madurai best travels, madurai car hire, madurai city, Madurai hotel, Madurai hotels, madurai hotels near meenakshi temple, madurai hotels near temple, madurai koil, madurai local travel agents, madurai meenakshi temple, madurai package, madurai places to visit, madurai rameshwaram, madurai rameshwaram package, madurai rameshwaram tour package, madurai rameshwaram tour package from bangalore, madurai sightseeing, madurai temple, madurai temple kalaalgar program, madurai to rameshwaram distance, madurai to rameshwaram tour package, madurai to rameswaram distance, madurai tour, madurai tour operators, madurai tour package, Madurai tour packages, madurai tourism, madurai tourism packages, madurai tourist place, madurai tourist places, madurai tourist places list, madurai tours, madurai tours and travels, Madurai Tours and Travels, madurai travel agents, madurai travel agents tour operators, madurai travel websites, madurai travels, Madurai Travels, madurai travels agents, madurai travels tours, maduraitravels, mamaswaram tomadurai, meenakshi amman temple, meenakshi temple, meenakshi temple in madurai, murugan travels madurai, near Meenakshi amman temple, place to visit in madurai, places to see in madurai, places to visi in madurai, places to visit in madurai, Rameshwaram madurai, rameshwaram tour, rameshwaram tour packages, rameswaram to madurai, rameswaram tour package, rent a car, rent a car in madurai, rent a car madurai, safe travels madurai, sightseeing in madurai, temple, temple visit madurai, temples in madurai, tour & travel at madurai, tour and travel website, tour of madurai, tour operators in madurai, tour package for kanyakumari madurai rameshwaram, tour package from madurai, tour package from madurai to rameshwaram and kanyakumari, tour packages, tour packages for rameshwaram, tour packages from madurai, tour packages in madurai, tour packages madurai, tourism madurai, tourist place in madurai, tourist places in madurai, tourist places in madurai district, tourist places near madurai, tours & travels in madhurai, tours & travels in madurai, tours and travels, tours and travels in madurai, tours and travels list in madurai city, Tours and travels madurai, tours and travelsin madurai, tours from madurai to rameshwaram, toursandtravels list in madurai city, travel agencies in madhurai, travel agency in madurai, travel agency name in madurai, travel agent in, travel agent mysore, travel agents at madurai, travel agents in, Travel agents madurai, travel packages, travel tour from madurai to kodaikanal tiruchirapalli thanjavur rameshwaram, travels agents, travels at madurai, travels in madurai, Travels in Madurai, Travels Madurai, vacation packages, van for rent in madurai, very decent, very decent hotel, www madurai city com, www madurai com, www maduratravels com, www my madurai temple, wwwmaduraitravelsin, yellow pages madurai city
2014 Copyright . All Rights Reserved
0452 2347984 or 80562 07979